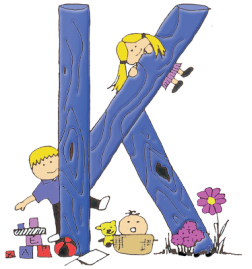 Kids Korner have once again planned a fabulous holiday program for all children to enjoy over the Easter break.



Welcome to Kids Korner Easter Holiday Break.Kids Korner has a huge lineup of activites, excursions and crafts for all children to enjoy.

The highlight this break is the Theatre shows at our local Entertainment centre, Gruffalo's Child & Scooby Doo – get in quick to book. We have an excursion to Greenwell Point Chinese Restaurant. Wheels Day 13/4/12 – remember to bring along a helmet to join in please NO BIKES. We have lots and lots of craft happening each day with our specialty day in the 2nd week, Create a wooden Mosaic boat using cut glass or decorate a wooden tree for hanging Jewellery. Mothers Day Craft is on Thursday in this week too.


EXCURSIONS
Remember to check our program overleaf for departure times and expected arrival back times as some children are arriving too late in the morning and have missed the bus. Most excursions this holiday are departing no earlier than 9am.


TOYS, DS'S, IPOD'S & PHONES
We encourage children not to bring along any precious item that may attract other childrens attention. The temptation can sometimes be toooooo much. We have had very upset children in the past when things go missing, these are not the responsibility of Kids Korner Staff. Children are best to leave them at home. Please discuss this with your child.


WHAT TO BRING ALONG
Each day please provide for your child a packed morning tea, lunch, snacks, fruit and drinks. It is a good idea to have food in a cooler bag or lunch box with an ice brick to keep food chilled. A drink bottle must also be provided that can be refilled, water is available at all times. On excursion days it is most important children have a filled drink bottle. In the past we have had children turn up with no drink, please remember a drink for your child on excursion days.

Comfortable and sensible clothing is encouraged, especially on excursions days, hats are essential and so are closed in shoes, and please remember a jacket on the cold days.

Sunblock is available at our Centre for children to apply and reapply. Active outdoor activities are part of our everyday routine as well as sometimes-messy craft.

The craft activities are encouraged although are not compulsory.

Children are able to move freely from one activity to another although at times throughout the day we all join in for group games or activities indoors and out.

Know what's happening each day or the next, a daily program is displayed at the entrance; this will keep you up to date with the days craft, indoor and outdoor activities, local excursions and special days approaching. Each afternoon there is a quiet time, children gather for a movie lasting approx. 1½ hours.

EXCURSIONS are programmed into each week of the holidays, they maybe a combined group excursion or an aged base activity. Excursions are an additional cost on top of the daily fee. Please check our program for departure times.


BEHAVIOURAL POLICY
Here at Kids Korner we endeavour to make everyone's time an enjoyable one. In order to achieve this we must have some basic rules to follow.

These are: We treat each other with respect
We keep our hands to ourself
We do not hit, kick, punch or swear
We do not touch other people's property without permission
We listen to staff and follow directions

We encourage acceptable behaviour with positive guidance and reinforcement. Unacceptable behaviour can usually be dealt with by staff and occasionally by having a word with parents. Should behaviour be considered serious enough, written record will be made which parents will be asked to sign.

If a child's behaviour is recorded:

ONCE: Child will be excluded from excursions.
TWICE: Child will only attend in hours of programme Supervisor 9am to 3pm
THIRD: Child will be asked to leave the programme

* * In extreme cases immediate withdrawal may be necessary

For all children to feel safe and happy some rules are necessary, as children of all ages need to know their boundaries and limits.